2020 Incidents
Jan
18
Feb
18
Mar
16
Apr
19
May
15
Jun
17
Jul
25
Aug
42
Sep
0
Oct
0
Nov
0
Dec
0
Total
170
Past Incidents
2019
238
2018
308
2017
254
Web Counters
Website Visitors
Since
August 6, 2019

Visitors Today
Sep 24, 2020

Welcome to the Official Website for the Saddle River Fire Department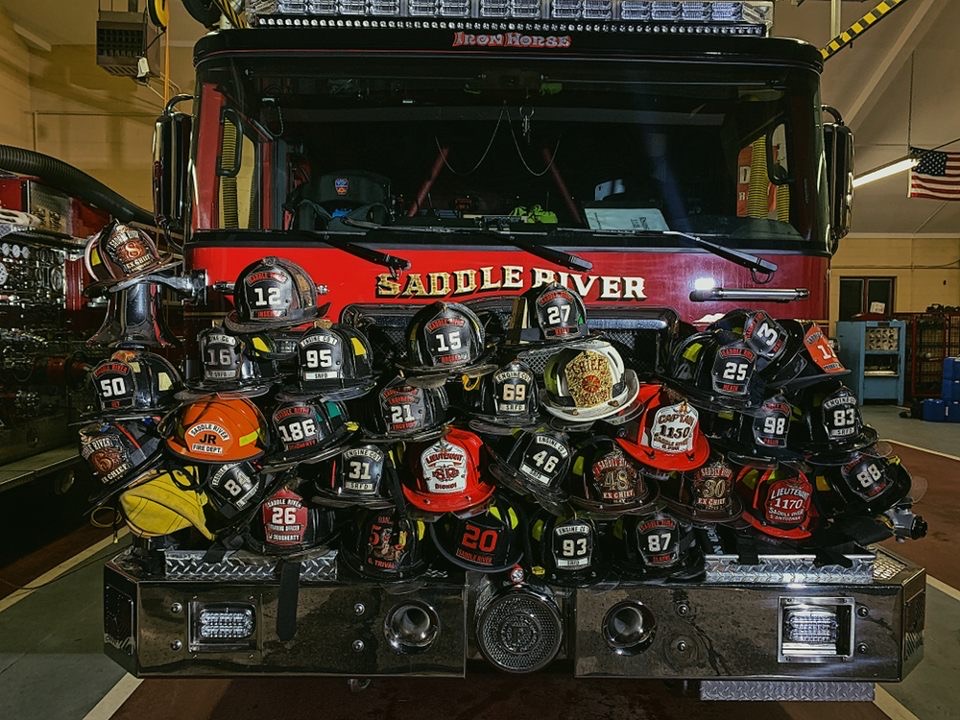 The Saddle River Fire Department is a 100% volunteer organization comprised of fifty-four men and women covering 5 square miles protecting 3500 residents. If you are interested in joining click the "Become a Member" button on the left.
FOR EMERGENCIES DIAL 911
Fema Grant awarded for COVID-19 PPE.

Captain Greg Pink, August 10

Thanks to Borough Administrator Gerald Giaimis and Lt. Biondi, the Saddle River Fire Dept. has been granted $12,000 in FEMA grant money to acquire more PPE to protect the members against COVID-19 and other diseases.... (Full Story & Photos)

Remembering a local American Hero

Chief William Salvatori, July 17

The members of the Saddle River Fire Dept. remember United States Marine/ Waldwick Police Officer Chris Goodell. Whose watch ended on this day in 2014, Thank you Chris!!!! Rest In Peace. SEMPER FI ... (Full Story & Photos)

Remembering the Hackensack Ford fire

Chief William Salvatori, July 01

Today July 1, 2020 we take time to remember Captain Richard Williams, Lieutenant Richard Reinhagen, and firefighters Steven Ennis, William Krejsa, and Leonard Radumski who made the supreme sacrifice while operating at alarm #1177. ... (Full Story & Photos)

Remembering "The Charleston 9"

Chief William Salvatori, June 18

On Monday, June 18, 2007, the Charleston Fire Department lost nine brave firefighters while battling a devastating blaze. At approximately 7 pm the CFD was dispatched to the Sofa Super Store, composed of a 42,000 ft single-story steel trussed showroom building with a 17,000 ft warehouse building located behind the retail space, located at 1807 Savannah Highway in Charleston.The first unit arrived ... (Full Story & Photos)

Your feedback is important to us! Feel free to sign the guestbook.